10 stereotypes about Vikings… oh, we meant "the Danes"
Lego, green valleys, bricks, high prices, little houses, blond people, beer, … These are common words that people use when talking about Denmark, most of them, without having put a single foot in the country. Since we are now doing an exchange in Aarhus, the second largest city in Denmark, in the province of Jutland, we figured that it would be nice to test some of the clichés we usually hear about the Danes.
1. They eat healthy, organic food. TRUE
Forget about your grilled cheese sandwich, your burger and french fries. Here, people are fit, they eat healthy, live healthy, breathe healthy. Swing by the supermarket and get yourself some tea, oatmeal, carrots, tomatoes, and a bunch of various fruits. Oh. And a beer.
2. Most of them are blond with blue eyes and gorgeous. TRUE
Even though, of course, you might see brunettes and dark-eyed guys on the street, it still remains a pretty rare thing. The Danes usually look like they just walked out a model agency. Be prepared for blond stylish hair, blue eyes, slim girls and 1.80m + high guys.
3. They ride bikes. TRUE
Buses are very expensive in Denmark. Here in Aarhus, a one-way ticket will cost you 20 Kr (= 2.5 €), so bikes are the way to go ! There are plenty of bicycles lanes around. You can rent one for 120 kr a month (the minimum we could find in Aarhus) or buy one for 500 kr (second-hand bike) up to 3000 kr (new bike, 7 gears…).
4. They are very active people. TRUE
If you want to get fit, just follow the Danes ! They usually have memberships in fitness centers or practice at least one sport.
5. They dress in black with skinny jeans (both male and female) and huge scarfs just for decoration. PARTIALLY TRUE.
They do like sneakers, skinny jeans and scarfs. Some international student once told me "If you want to stick out the crowd, be crazy, wear a grey shirt.". The Danes tend to prefer dark clothes but then again, it depends on the people.
6. Most of them have typical Danish haircuts. INDEED.
It involves a bun on top of the head for girls (made out of beautiful flawless blond hair) and short hair on the sides with longer hair on top for boys (same shade of blond). It is fashionable, elaborate,  Tested and approved. They do.
7. They speak English perfectly. ABSOLUTELY TRUE.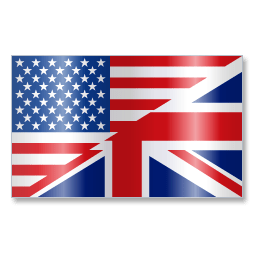 Yes. They do. With no Danish accent. It's simply amazing.
8. They are cold and unfriendly. WRONG WRONG WRONG
We've never met such friendly people in a long time. They will walk to you to help you with directions, carry your luggage for you if needed, translate things that you don't understand and give you their phone numbers in case anything happens to you.
They care and they are really sweet. It is, though, very hard to get to know them or become a part of their group of friends. Be prepared to take the initiative.
Talk to them, suggest some activities. Sign up to the programs created by universities and cities to know Danish people, like the Friendship Ambassador program in Aarhus University (Sign up at the Studenterhus, it's free!). They might be surprised at first, but it's all for the best.
9. Danish people drink a lot. TRUE.
These people know how to party and when you're a student, you have what they call a friday bar : Every week, students celebrate the end of the week by drinking with their study buddies everywhere around town. They drink a lot and can take quite a lot as well. You'll discover interesting types of alcohol here like the famous Aarhus "Royal – Grapefruit beer". Alcohol is not cheap though, expect to pay 30 kr (3.90 €) for a small bottle of beer in an average bar. You get get one for 10 kr in student bars during happy hours though.
10. Danish weather is cold and depressing. IT DEPENDS.
It rains a lot, it's very windy and cold but it can get sunny. Be prepared though to experience the four seasons in just one day. But as the Danes say "There's no such thing as bad weather, only bad clothes" !
Now if you are lucky enough to travel or do your exchange semester in Denmark, enjoy !