Brrr ! Top 10 coolest ice bars in the world!
Brrr…. Feel the chills in your body? The cool atmosphere of these amazing bars will warm up your evening ! So get your biggest coat and follow us on a journey to the best ice bars in the world ! Prepare yourself for your coolest life experience ! (I mean…. Literally)
Bordeaux, France – Ice Room
With 88m² of ice (35 tons!), this French ice bar in Bordeaux will welcome you by – 10°C ! Location : Hangar 19 – Quai de Bacalan, 33000 Bordeaux, FRANCE
Frost Bar claims to be the "world's largest permanent indoor ice bar where the entire surroundings from the walls and bar, to the furniture and drink glasses are constructed of ice". May we agree?
Location : Faneuil Hall Marketplace, Boston, Massachusetts 02109
Build with the same ice used during the construction of the famous ice hotel in Lapland, this ice bar is part of a collection of ice bars from the same groups. You will find the other ones in Tokyo, London, Oslo and Jukkasjärvi. You can get married in one of these! More information here.
-10°C, a bar and night club, this unusual parisian place will surprise the tourists and the locals ! Location : 1-5, passage Ruelle, 75018, Paris, France
50 tons of curved ice, beautiful ice statues and fur on the seats… Polar atmosphere guaranteed! Location : 8967 International Drive, Orlando, FL 32819, USA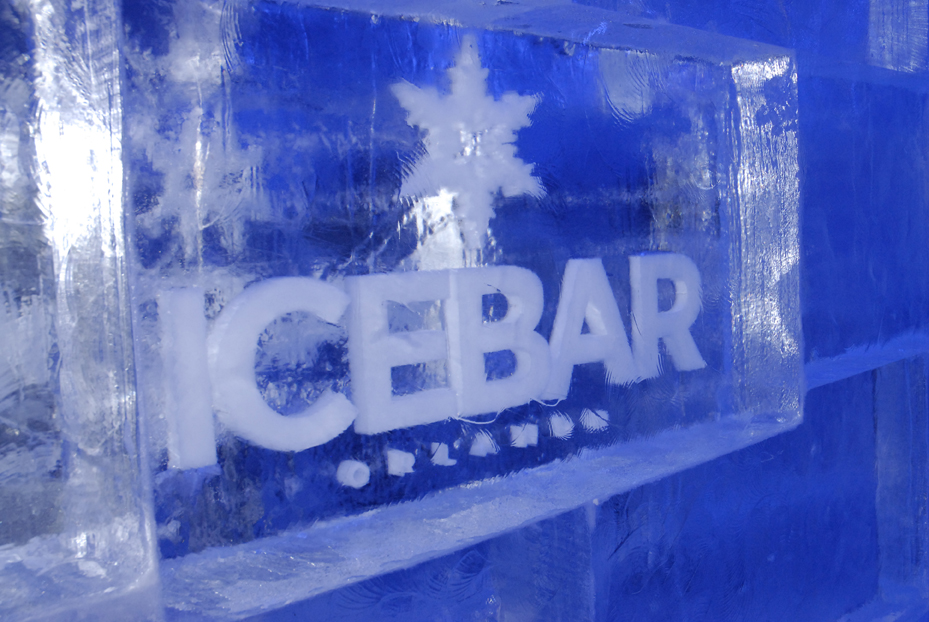 You can have a drink or dinner in this ice restaurant / bar in Finland. Be also surprised by the ice Chapel and the snow hotel ! It truly looks like a promising experience ! Location : here
Shanghai, China – Snow bar
140-plus varieties of vodka (the only drink you'll find in this ice bar!) for about 65 to 70 rmb a shot. A luxurious experience in a famous area of Shanghai. Location : Located inside the Käfer restaurant, Fu Cheng Lu / Shi Bu Jie, Binjiang Dadao (Pudong), Shanghai, China – 浦东富城路由隆花园滨江一号, 近花园石桥路
Las Vegas, USA – Minus 5°
Everything is made of ice; the walls, the bar, the sculptures, the seats and even the glasses. An ice carver re-invents the bar and sculptures every 6-8 weeks. Sculptures can reflect the season, location, wildlife, or even corporate logos and products for private functions. The possibilities are endless. Location : 3131 W. Post Rd, Las Vegas, NV 89118 or Shop 101, Mandalay Place, 3930 Las Vegas Blvd South, Las Vegas, Nevada 89119 (there are two in Las Vegas and one in New York).
150 tons of curved ice and a "music wall" with frozen musical instruments, we're in love ! This ice bar probably has the coolest concept ever! Location : Yam-Suf Tower Spiral House, Eilat, Israel
Location : 31-33 Heddon St  London W1B 4BN, Royaume-Uni
Community
We know there are many more ice bars and hotels. Do you know any? Share them with us and post your best pictures and favorite places in the comment box below!
Join the community and share your favorite places, travel tips, pictures, recipes and music !